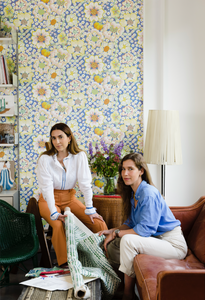 Nina Litchfield Studios
Nina Litchfield Studios is a London based interior design company working on both residential and commercial projects.
Nina Litchfield Studios is made up of a small, dedicated and experienced team spanning a range of skills, interior design, architecture, creative direction and project management.
NLS is excited to be shortlisted for the 2021 House & Garden New Designer of the Year Award and to be featured in their December issue.
Nina Litchfield
Born in Brazil and raised in Germany, Nina began her career in London working for Sothebys and BPCM.
After having her first child she decided to pursue her passion for interiors and graduated with a diploma at Inchbald School of Design. Gaining over four years experience with Mangrove & Co, it was during her own house renovation that she met Blanca and Nina Litchfield Studios was born.